Welcome to Chamber Irish Whiskey's cask collection.
With Irish whiskey sales booming across USA, China and Europe, value and scarcity is increasing fast. Now is a great time to buy.*

We have made cask ownership more liquid than ever. Easily trade and exit your Digital Certificate of Ownership online. 5 years FREE warehouse storage now included.
✓ Purchase receipt issued.
✓ Cask serial number issued.
✓ Pay with Google Pay.
✓ Secure Digital Certificate of Ownership.

✓ Cask tracked on Irish Government EMCS system.
✓ One-Click wallet to store your certificate.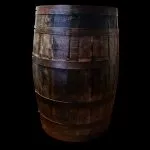 Irish Single Malt
American Bourbon Cask
includes 5 years warehousing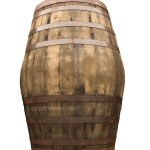 Irish Single Malt
Oloroso Sherry Cask
5 years warehousing included
Irish Single Malt
Madeira Cask
5 Years Warehousing Included - Coming Soon
*PURCHASE AGREEMENT: CHAMBER SPIRITS IRELAND LIMITED ("the Company") sells casks of new make spirit to be matured into Irish Whiskey, guaranteed with digital certificates (Digital Certs – unique asset codes generated on the blockchain that certify your ownership of the physical cask), henceforth referred to as 'product' or 'products' in this purchase agreement. By purchasing products from the Company, you become the 'product holder' and agree to the following terms and conditions, which apply to products sold by the company:
The products sold by the Company are subject to availability. The Company reserves the right to change or modify the cask types represented on the website. Should any availability issues arise directly after sale, customers shall be notified prior to filling and offered a refund.
No guarantee of increasing value: It is our responsibility to inform you that the value of the products sold by the Company may fluctuate based on market conditions and other factors. The Company makes no guarantee that the products will appreciate in value or that the purchaser will be able to sell them for a profit. Purchase of the products carries a level of risk, including the risk of losing the initial value.
No investment advice: The information provided by the Company regarding the products sold is not investment advice and should not be construed as such. The purchaser is solely responsible for making their own purchase decisions.
Compliance with laws: The purchaser of the products is responsible for ensuring that their purchase and possession of the products is legal in their jurisdiction.
The purchaser acknowledges that the Company is not responsible for the duty and tax due on the products if the physical product(s) is released from bonded storage and that the purchaser is solely responsible for complying with any applicable laws, rules, or regulations related to the purchase and ownership of the products. Product holders may trade the products while in bonded storage or take products out of bond for trading.
The standard storage period is 5 years. Supplementary storage fees (€2 per cask per bourbon cask per month or €5 per sherry butt per month at the time of writing, subject to change) shall be charged annually for periods beyond 5 years. The storage fee invoice will be sent to the cask holder's last known contact address on file and the product holder is responsible for ensuring that the address on file is up to date.
After the standard 5 year maturation period, in the event that the product holder fails to claim the physical cask or sell it to a new product holder, for two consecutive years, or fails to pay the additional storage fees for any additional storage years or sell the product to a new product holder for two consecutive years, the product holder shall forfeit all rights and ownership of the cask to Chamber Spirits Ireland Limited. The product holder shall have no further claim or interest in the products, and shall indemnify and hold harmless Chamber Spirits Ireland Limited from any and all claims or liabilities arising out of the product holder's failure to claim ownership of the products or pay the storage fees.
After the standard 5 year maturation period, Chamber Spirits Ireland Limited may offer the option to purchase the product back from the customer at fair market value. By purchasing the cask and associated Digital Cert, the cask holder agrees that Chamber Spirits Ireland Limited is under no obligation to repurchase products or to sell products on behalf of product holders. If Chamber Spirits Ireland Limited offers to purchase the products, it shall assume full ownership of the cask and all associated rights and obligations.
By purchasing products from the Company, the purchaser acknowledges and agrees to the above terms and conditions. The purchaser also agrees to indemnify and hold harmless the Company, its officers, directors, employees, and agents from any claims, damages, or expenses arising out of or in connection with the purchaser's purchase or possession of products sold.
Please note that this agreement is not intended to provide legal advice and should not be relied upon as such. You should consult with a licensed attorney in your jurisdiction to obtain legal advice tailored to your specific situation.
The BenEFITS OF OWNING A CASK
Our casks are stored in bonded facilities in Ireland for a standard 5 years, free of charge, with the option to extend the storage period. As the Irish whiskey market continues to grow, owning a cask can lead to a profitable increase in value.
Portability: Where other cask club exit strategies are vague, ours is simple. The Digital Cert can be traded online to transfer ownership to any buyer, when the value is right for you. Transfer ownership without having to ship the cask.
Security: Rather than relying on a scan of some framed ownership certificate, online buyers will have confidence in their purchase from you as your certificate is digital, blockchain coded, traceable and secure.
Authenticity: Casks are not generally re-sold online while in storage as there is no real means of validation. However, as these Digital Certs are verified on the blockchain without the possibility of counterfeiting they can be traded and sold easily.
Flexibility: Owning a cask with a Digital Cert gives you a flexible and compliant means to exit your investment at any time of your choosing without the need for an alcohol license and without the need to move the physical cask.
Buying a cask from Chamber Irish Whiskey is easy. Browse our range of casks and choose your preferred type. Add it to your cart and pay online by card or Google pay.
You will receive your receipt, cask serial number and your Digital Cask Certificate will be stored in your digital wallet which we have made super easy. Add your own wallet or create a new on in just one click on check out.
5 years of FREE bonded storage in our facilities in Ireland includes all storage and insurance fees in the initial cost. If after 5 years you wish to continue maturation, additional storage options are available.
All of our casks are tracked on the Irish Government EMCS system for added security and transparency. With our secure storage, you can be assured your cask is in good hands.
Owning a cask from Chamber Irish Whiskey provides you with the flexibility to trade it any time during or after the maturation period.
Holders of the Digital Cert can trade it in for the corresponding physical cask any time after the minimum 5 year maturation period.
Holders can also sell their Digital Cert through any digital asset marketplace. Or sell it to another Irish whiskey company, or sell it to a private cask collector.
If holders do decide to trade in their Digital Cert for their physical cask, dispatch will be arranged using standard freight with VAT and Duty payable for Irish customers, no VAT or Duty for EU/international customers.
Alternatively, you can have your cask bottled for a nominal fee, with VAT and Duty payable based on your location.
With multiple options for trading and selling your cask, you have the freedom to liquidate your purchase in a way that suits your needs.
1. Alex buys a single malt bourbon cask online.
2. Alex pay's with a Google Pay The Digital Cert is instantly transferred Alex's wallet and also receives a purchase receipt and cask ID.
3. The Chamber team books in the cask to be filled and stored at the distillery, usually completed within a few weeks.
4. The cask is matured and after three years, becomes Irish Whiskey. However Chamber casks are stored for a standard 5 years for improved flavour and cask value.
5. After 5 years, Chamber Whiskey offers to buy back the cask at the increased value from Alex to use for their products.
6. Alex sells the Digital Cert to Chamber who transfer the funds. Transfer Complete!
1. Jess buys a single malt sherry cask online.
2. Jess already has a wallet ID and types it in at the checkout window. Jess pays with a card and the Digital Cert is instantly transferred Jess's wallet.
3. The Chamber team books in the cask to be filled and stored at the distillery, usually completed within a few weeks.
4. The cask is matured for a standard 5 years.
5. After 5 years, Jess decides to increase the value of the cask by storing it with Chamber for a further 2 years.
6. Chamber bills Jess €48 for the additional 2 years storage.
7. Towards the end of year 7, Jess sells the Digital Cert on an online market place. The cask now belongs to a new owner. Complete!
8. This new owner decides to exchange the Digital Cert for the physical cask. Since the whiskey is exiting bonded storage, Chamber bills the new owner for tax & duty and the aged whiskey is delivered.
FREQUENTLY ASKED QUESTIONS
If you have any questions about our whiskey casks and want to speak with a representative just fill in the form below
If you have any questions about our whiskey casks and want to speak with a representative fill in the form below